Designing and Implementing a Complex Vessel Procurement
NYC Ferry, a Hornblower Group Company
Marine Technical Services – Asset Procurement, Capital Planning and Asset Lifecycle Analysis, Construction Management
When Hornblower, a leading operator of passenger vessels in the United States, was awarded the contract to operate turnkey ferry services in NY harbor they were faced with a remarkable challenge.  Not only would they need to stand up a fully-functioning ferry service on five separate routes over the course of only a few years, they would need to do so with a new fleet of vessels tailored to the unique needs of the service.  It was Hornblower's goal to set a new paradigm in passenger vessel operations with vessels designed and built to very exacting standards in passenger comfort, environmental criteria and enhanced safety.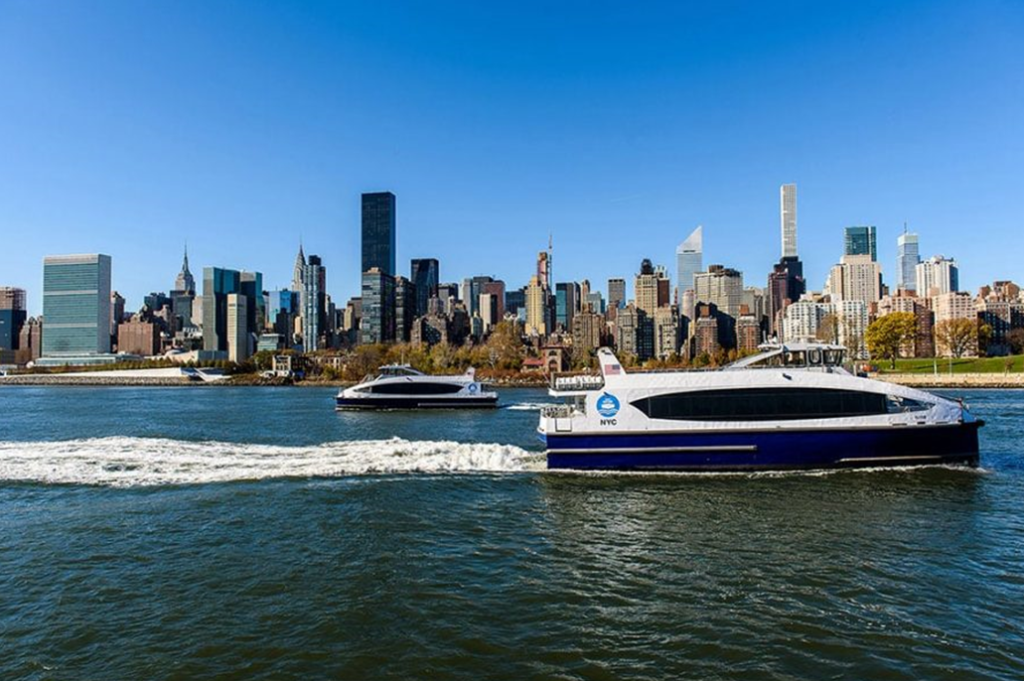 With less than two years to conduct the procurement and construction of the first group of vessels, over twenty highly efficient passenger catamarans of two classes, Hornblower was undaunted by the challenge and quickly engaged our services to assist with this complex and ambitious endeavor.
Services Performed:
MCP members designed a design-bid-build procurement to include two vessel designs across multiple shipyards that encouraged collaboration and maintained consistency.  A key element of this procurement was the utilization of a commercially reasonable form of construction contract that would maintain consistency across multiple builders and encourage proactive communication throughout construction.  MCP's Managing Partner administered the procurement process, including outreach and communications, evaluation of bids and negotiations, all with the objective of maintaining a fair and consistent process.
Following award to multiple shipyards, MCP took an active role in construction management by designing a comprehensive program for inspections, quality assurance, testing and trials, communication and documentation.  MCP trained and mentored the Hornblower team of owner's representatives and inspectors throughout construction, ensuring continuity and clear communications.  MCP's Managing Partner acted as the contract administrator, working closely with each shipyard to ensure consistent compliance with the contract requirements.
The Results:
In spite of the numerous challenges, the team was successful in the completion and delivery of over twenty high quality vessels on schedule and on budget.  A clear and concise construction agreement, well-trained inspection teams and a comprehensive construction management program strengthened the relationships between owner, designer and the shipyards as the project progressed.
Following the successful completion of this first phase of vessel construction, MCP continued to support the Hornblower team through subsequent phases of procurement and construction for the NYC Ferry fleet.