Analyzing and Defining a Completely New Ferry Service for Portland
Maritime Business Strategy – Operational feasibility and financial modeling
Friends of Frog Ferry, a 501(c)(3), was founded in 2017 when they started a passenger ferry initiative to leverage the Columbia and Willamette rivers as an alternate transportation option as population growth has led to gridlock traffic in the region.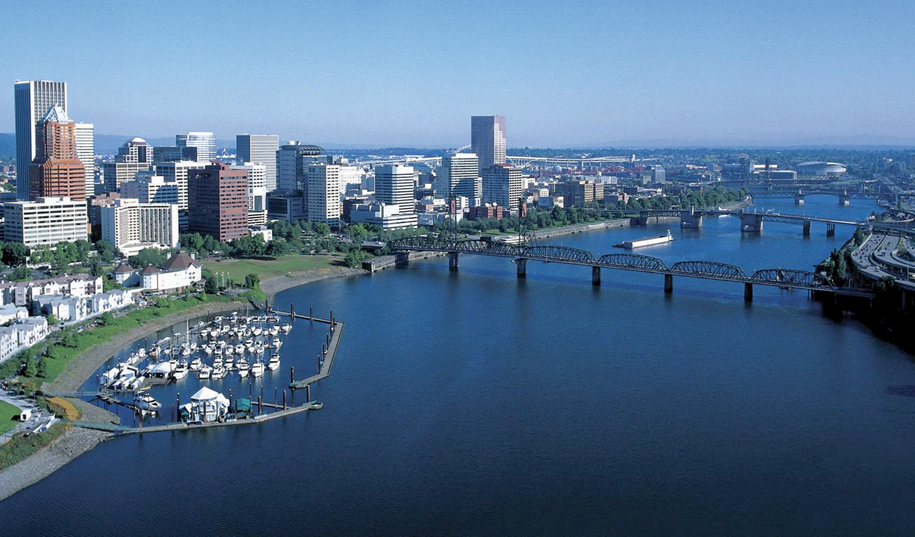 Maritime Consulting Partners recognized Frog Ferry's commitment and, in an effort to engage in voluntary work, give back to the community and enrich our practice our consultants performed a broad range of pro bono consulting and research activities to support the project for a period of two years.
Frog Ferry's sphere of influence grew over time and the relationship between the two entities solidified into a deeper partnership and collaboration to develop a comprehensive Operational and Financial Feasibility Study funded and approved by the Oregon Department of Transportation (ODOT).
The Services:
The first element of the study was a Reconnaissance Report where the project team collected relevant data and made observations pertaining to the ferry route, potential stops and necessary support services.
The resulting report summarized the data collected by the project team through research performed in the planning phase that was subsequently verified, modified or updated as a result of real-world observations. The Reconnaissance Report provided a guide to the team as it moved into the next phases of the feasibility study, ensuring all assumptions were based on the same vision of the service.
The Operational Feasibility element provided an objective review of all major functional requirements of a successful ferry service. After defining the vision and goals established by Friends of Frog Ferry, the study team sought to collect all relevant data and information concerning the intended ferry service, perform its analysis and identify potential challenges and opportunities. Where challenges or barriers existed, the team provided potential solutions or mitigating strategies.
Finally, a Financial Plan to establish long-term viability of the intended service was developed.  The financial model provided 10 years of capital and operating expenditures and included financing options and an investment schedule.
The Results:
The proposed route included nine proposed stops from Vancouver, Wash., to Oregon City, Ore., and the plan outlined how the Willamette River differs significantly upriver (Willamette Falls to Portland's South Waterfront) from downriver (Portland's South Waterfront to Vancouver, Wash.). Two classes of low-profile and low-wake vessels were recommended, varying in capacity from 70-100 passengers. The report provided renderings of current dock facilities as well as proposed modifications necessary for the facilities to be serviceable by a commercial ferry.
Key takeaways from the Operational Feasibility Study and Finance Plan include:
Recommendation of seven vessels providing high operational frequency: 3,000 passengers a day / 800,000 per year
Capital Costs ($40 million): Planning, engineering, vessel and equipment acquisition, and regulatory requirements
Annual Operating Expenses ($6.8 million): Labor, fuel, insurance, maintenance, technology, communications and training
Annual subsidy: $2.5 million
Farebox recovery: 45%
Total cost per passenger: $8.50
A pilot project is planned for 2022 to further demonstrate viability and collect critical ridership and operational data. MCP continues to assist FFF with the design and implementation of the pilot project.