Designing a Unique Vessel Procurement under FTA Rules
Marine Technical Services – Asset Procurement, Asset Lifecycle Analysis, Construction Management
King County Metro, the primary transportation agency in King County, Washington, operates a passenger-only ferry system on two separate routes through King County Water Taxi.  After several years of consistently increasing ridership the need for new, larger vessels was determined.  Based on a survey of their ridership and analysis by an industry working group, a clear set of vessel requirements was developed.  The agency used this analysis as the basis to apply for and be awarded several grants through the Federal Transit Administration.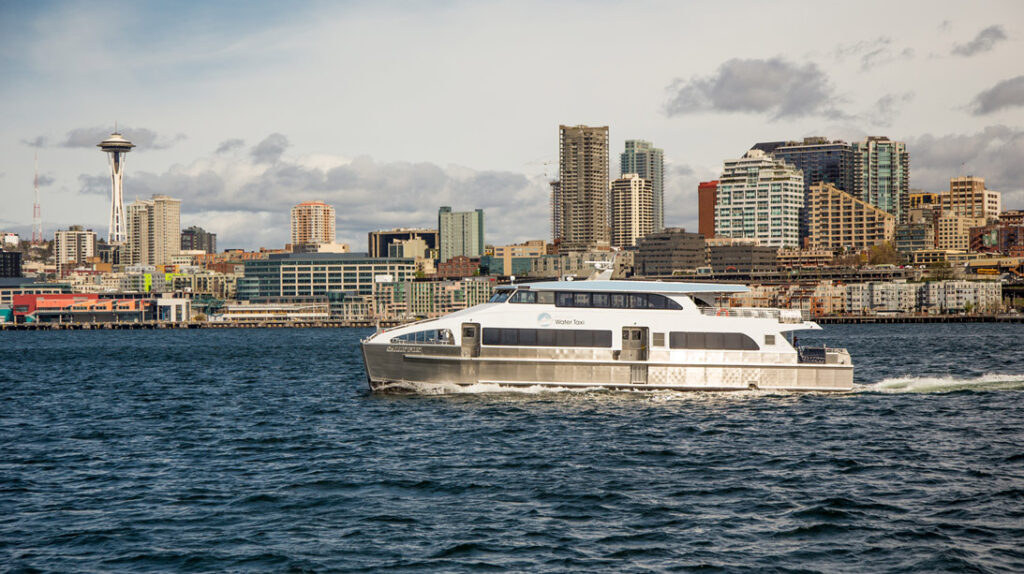 Services Performed:
After attaining funding through the FTA, King County retained our services to design a procurement strategy that would maximize their funding and meet their mission requirements.  A unique design/build procurement strategy meeting these goals was designed and successfully implemented under our guidance.
Following award to the successful bidder, we acted as construction managers and owner's representatives during the construction of two 250 passenger high speed catamarans. Our team provided contract administration, design review and inspection services throughout vessel construction.  Working closely with the builder, we developed a comprehensive testing and inspection plan.  Upon completion, we conducted thorough commissioning and trials on each vessel, ensuring full compliance with the performance requirements prior to acceptance by the owners.
The Results:
With a limited budget, the goal to procure two high-quality vessels that would meet all of the performance requirements originally specified was accomplished.  By designing a procurement that established a maximum cost, not to be exceeded, and requiring bidders to compete on the added value they could provide within the budget, the outcome was highly advantageous for the client.  A clear and concise construction agreement, well-trained inspection teams and a comprehensive construction management program all contributed to effective execution of the plan.